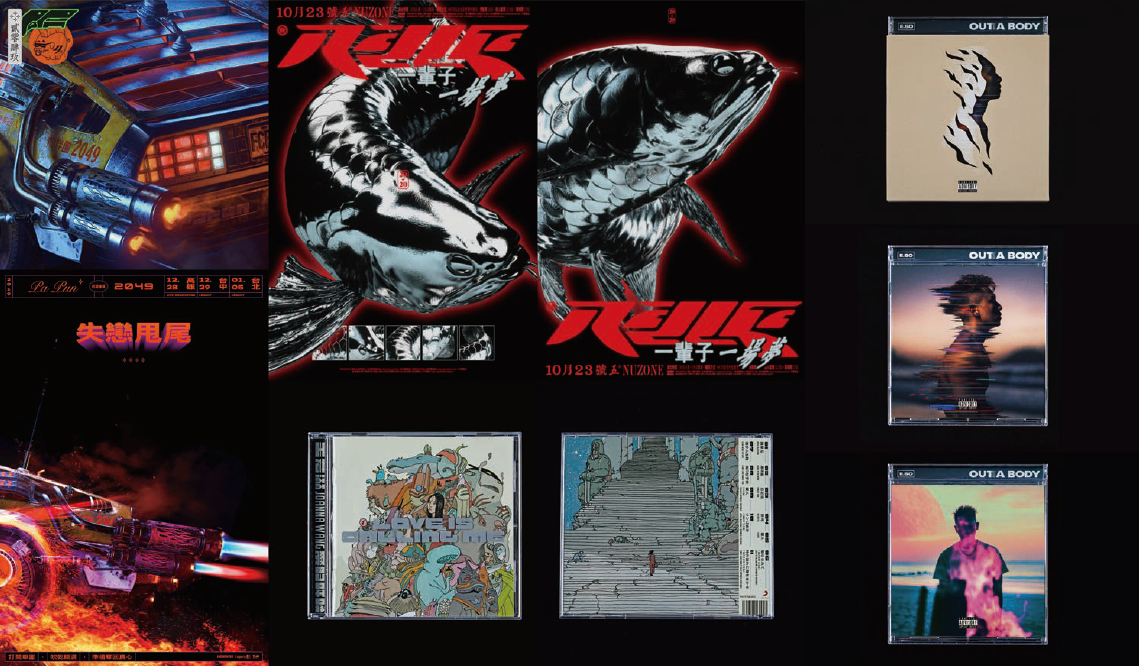 吳建龍 EKWU
2013-2019年期間任職於究方社,
目前為自由接案設計師。
創作領域包含音樂、展覽、藝術活動
擔任54金鐘主視覺設計及參與金曲主視覺設計
會多次入圍金曲獎最佳專輯裝幀設計。
2020 Taiwan Design Best 100 年度設計
喜歡音樂、喜歡遊戲算是個運氣好的設計師
Served at JOEFANGSTUDIO during 2013-2019,
currently is a freelance designer.
Creative fields include music, exhibitions, and artistic activities.
Served as the main visual design of 54 Golden Bell Award and participated in the main visual design of Golden Melody Award. Has been nominated for the Golden Melody Award for best album binding design many times.
He also won 2020 Taiwan Best 100 Annual Design.
He like music and games, consider himself a lucky designer.
---