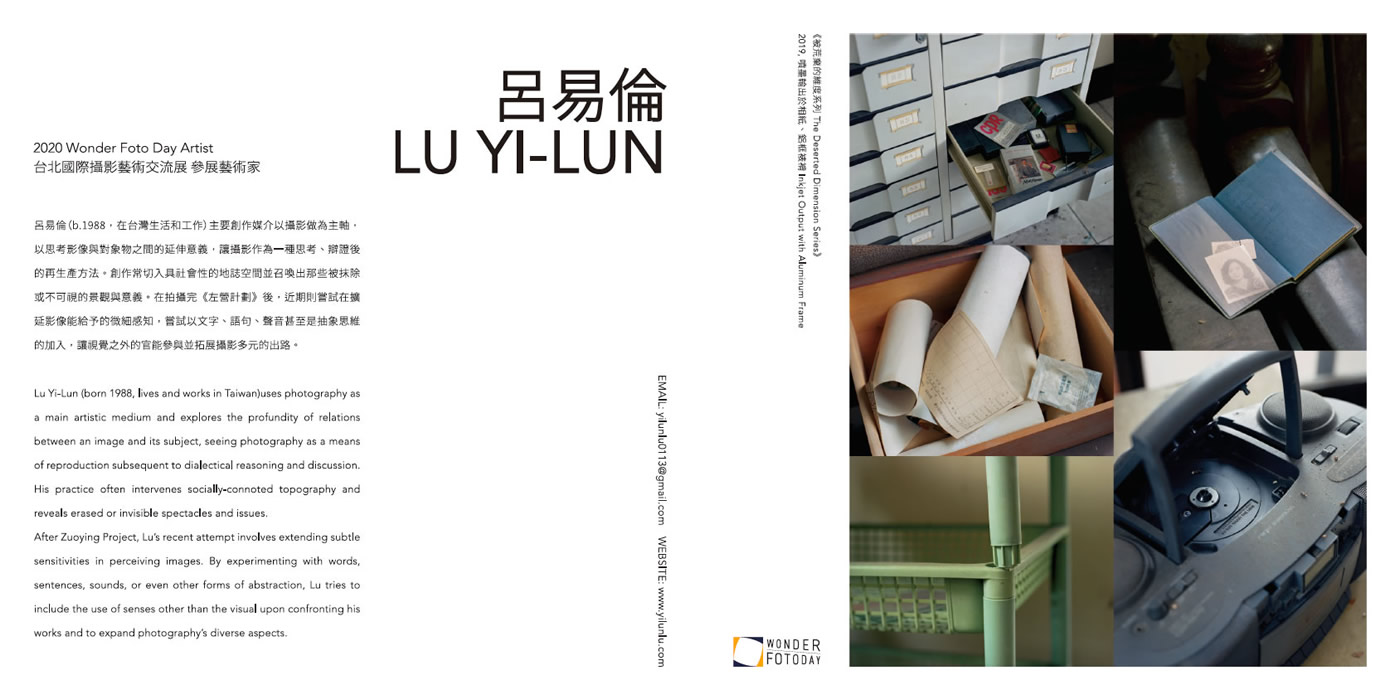 呂易倫 LU YT-LUN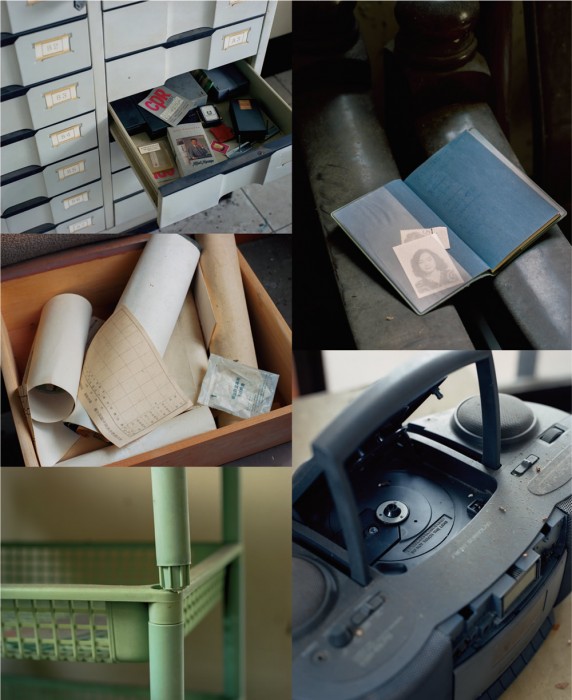 << 被荒棄的維度系列 The Deserted Dimension Series>>
2019. 噴墨輸出於相紙、鋁框被指 Inkjet Output with Aluminum Frame
2020 Wonder Foto Day Artist
台北國際攝影藝術交流展參展藝術家
呂易倫(b.1988,在台灣生活和工作)主要創作媒介以攝影做為主軸,
以思考影像與對象物之間的延伸意義,讓攝影作為一種思考、辯證後的再生產方法。
創作常切入具社會性的地誌空間並召唤出那些被抹除不可視的景觀與意義。
在拍攝完《左營計劃》後,近期則嘗試在摄延影像能給予的微細感知,嘗試以文字、語句、聲音甚至是抽象思維 的加入,讓視覺之外的官能參與並拓展多元的出路。
Lu Yi-Lun (born 1988, lives and works in Taiwan)uses photography as a main artistic medium and explores the profundity of relations between an image and its subject, seeing photography as a means of reproduction subsequent to dialectical reasoning and discussion.
His practice often intervenes socially-connoted topography and reveals erased or invisible spectacles and issues.
After Zuoying Project, Lu's recent attempt involves extending subtle sensitivities in perceiving images. By experimenting with words, sentences, sounds, or even other forms of abstraction, Lu tries to include the use of senses other than the visual upon confronting his works and to expand photography's diverse aspects.
EMAIL: yilunlu0113@gmail.com
WEBSITE: www.yilunlu.com
---