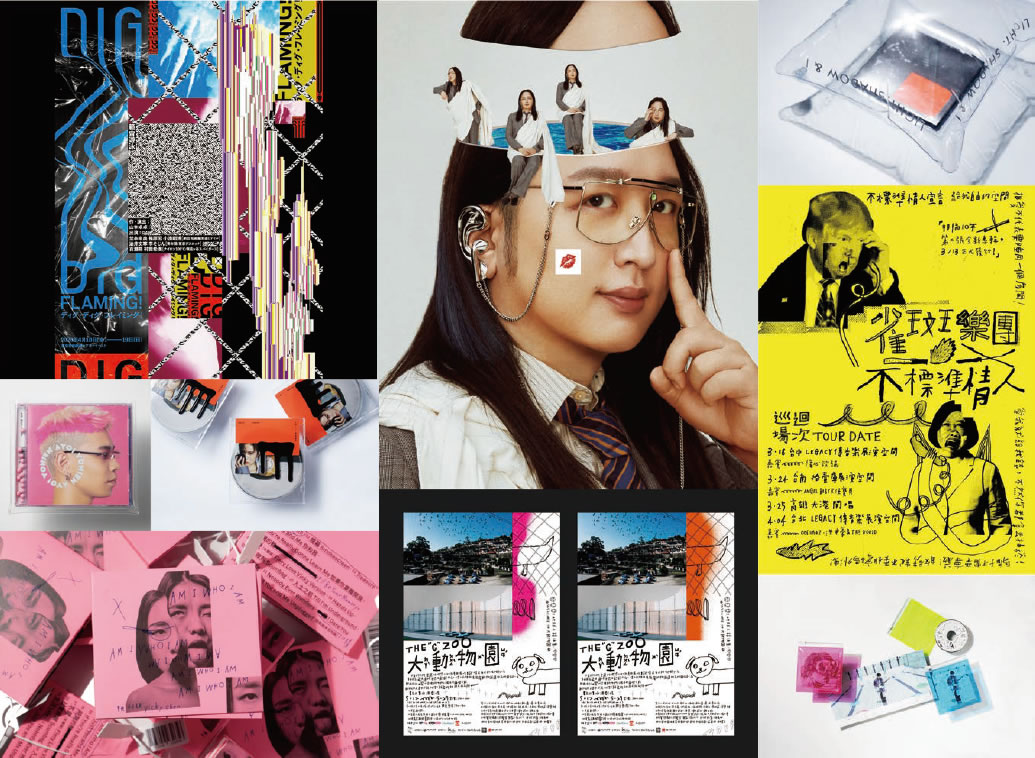 楊士慶 Shi-Ching YANG
楊士慶,1991年生,
創作領域涵蓋各類唱片、書籍,及展覽藝術活動等宣傳製作物。目前執
行多檔演唱會視覺和唱片設計包含林宥嘉、孫燕姿、楊丞琳、華晨宇、 盧廣仲、魏如萱、蘇慧倫、karencici、美秀集團、宇宙人..等。曾擔任 金曲獎慎評委。2019台灣設計 Best 100年度時人獎、入圍第三十屆金曲
獎、入圍第十八屆美國獨立音樂獎最佳音樂海報。
Shi-Ching Yang, born in 1991, is a designer with extensive experience in record, book and print design and multimedia exhibition.
His recent projects include record design and concert poster design for artists such as Yoga Lin, Stefanie Sun, Ranie Yang, Hua Chen Yu, Crowd Lu, Waa Wei, Tarcy Su, karencici, Amazing Show and Cosmos
People.
He also served in the judging committee for Golden Melody Awards' Best Album Design, was included in 2019 Taiwan Design Best 100
Award, and nominated for 30th GMA and The 18th Independent Music
Awards for Best Music Promo Poster.
Art Director, Graphic Design
behance.net/yangching
---