EDITOR'S NOTE FREEDOM DICTIONARY ISSUE 201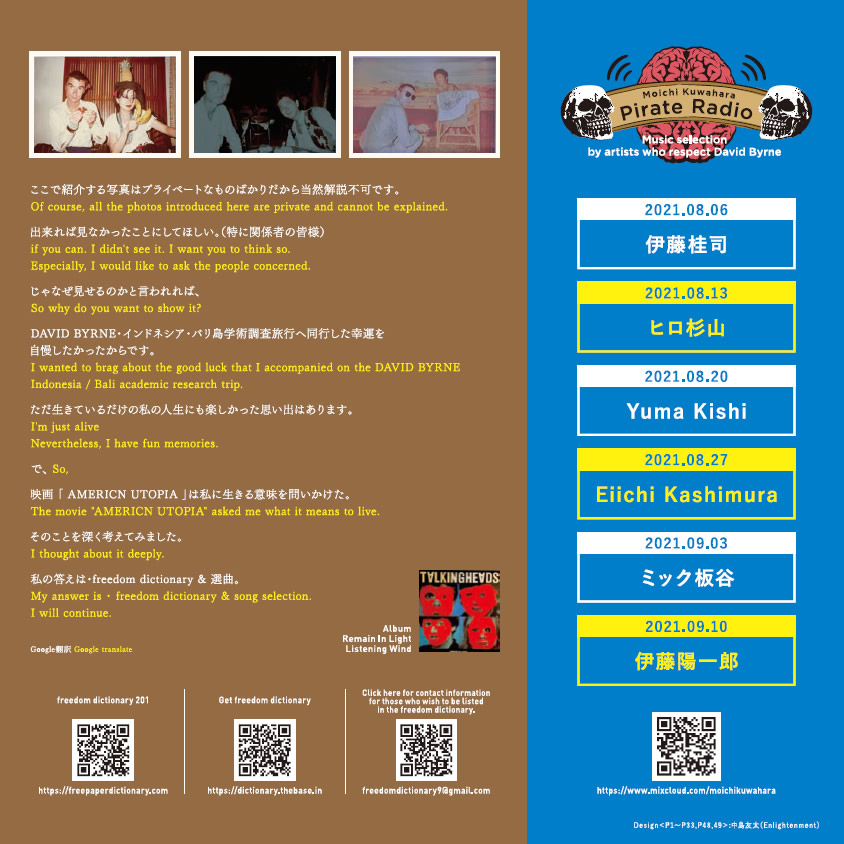 あの頃のDAVID BYRNEと私
David Byrne and me at that time
私たちの多くは、私(David Byrne)が思うに、その世界に満足していない。
では、別の試みがあるか?このアルバムでみなさんに質問してみよう・・
– AMERICN UTOPIA albumクレジットより
As I (David Byrne) think, many of us are not happy with the world.
So is there another attempt? This album asks about that,
– From AMERICNUTOPIA album credits
David Byrneの音楽のすごいところは、その試みがある程度成功することである。
少なくとも私は未来へユートピアへ向かって個人的な歩みを始めてみようという気になった。
The great thing about David Byrne's music is that the attempt is somewhat successful.
At least I was motivated to take a personal step towards the future and utopia,
その衝動がこのDAVID BYRNEの特集です。
From that urge, we featured DAVID BYRNE.
あの頃という表現は、実は私が人生としっかり向き合っていなかったという意味です。
当時の写真を見返すとその事実をはっきりと悟るのでとても恥ずかしい。
This nostalgic photo shows that I'm not serious about life. Looking back at the photos at that time.
Because I recognize that fact clearly very embarrassed.
ここで紹介する写真はプライベートなものばかりだから当然解説不可です。
Of course, all the photos introduced here are private and cannot be explained.
出来れば見なかったことにしてほしい。(特に関係者の皆様)
if you can. I didn't see it. I want you to think so. Especially. I would like to ask the people concerned.
じゃなぜ見せるのかと言われれば、
So why do you want to show it?
DAVID BYRNE・インドネシア・バリ島学術調査旅行へ同行した幸運を自慢したかったからです。
I wanted to brag about the good luck that I accompanied on the DAVID BYRNE Indonesia / Bali academic research trip.
ただ生きているだけの私の人生にも楽しかった思い出はあります。
I'm just alive Nevertheless, I have fun memories.
で、So,
映画「AMERICAN UTOPIA」は私に生きる意味を問いかけた。
The movie 'AMERICAN UTOPIA" asked me what it means to live.
そのことを深く考えてみました。
I thought about it deeply.
私の答えは・freedom dictionary &選曲。
My answer is freedom dictionary & song selection, I will continue.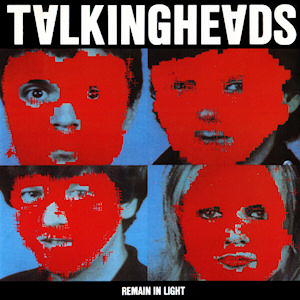 Album Remain In Light Listening Wind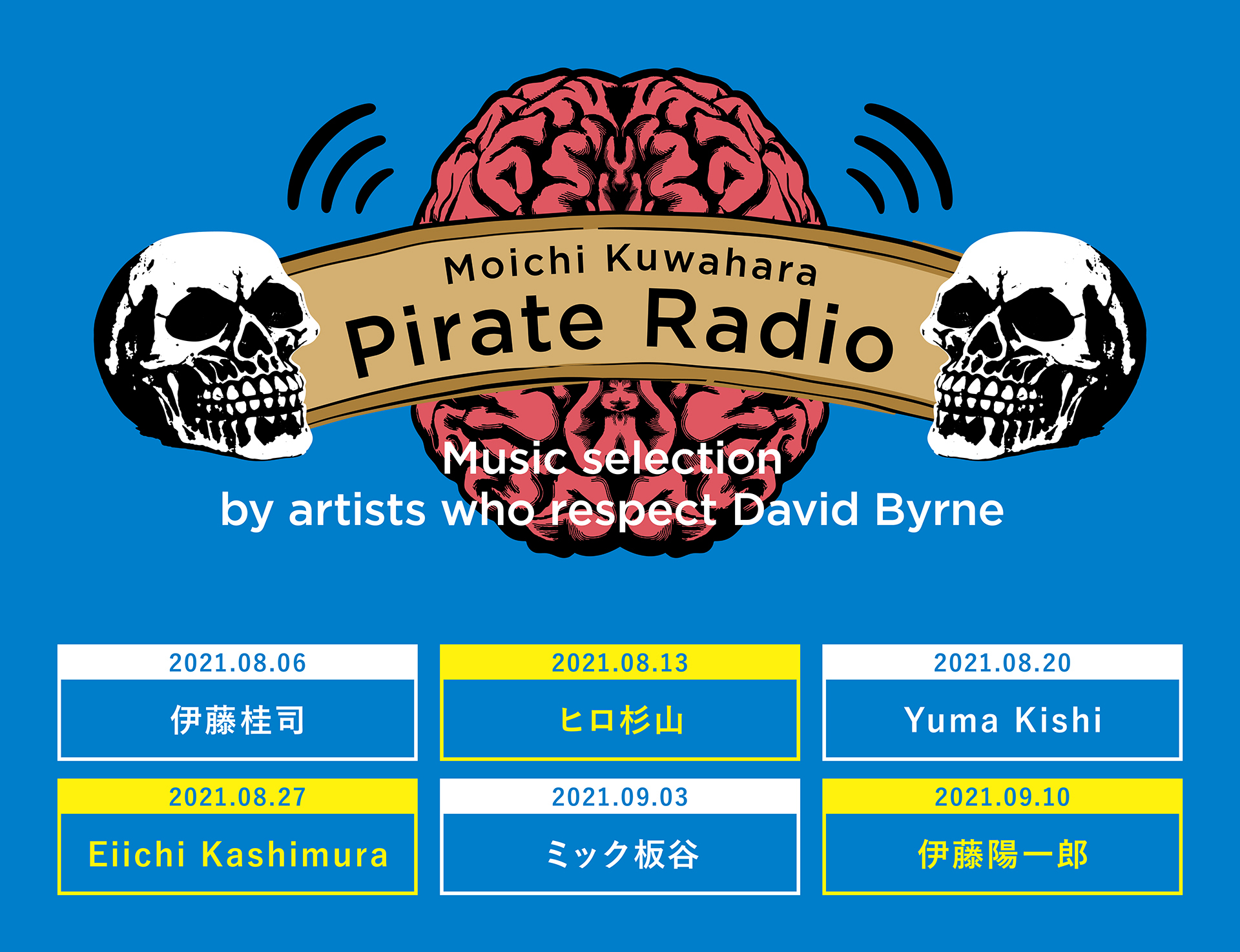 https://www.mixcloud.com/moichikuwahara
Design:中島友太(Enlightenment)
---